CB 875-78 Mooring Shore Cable Reel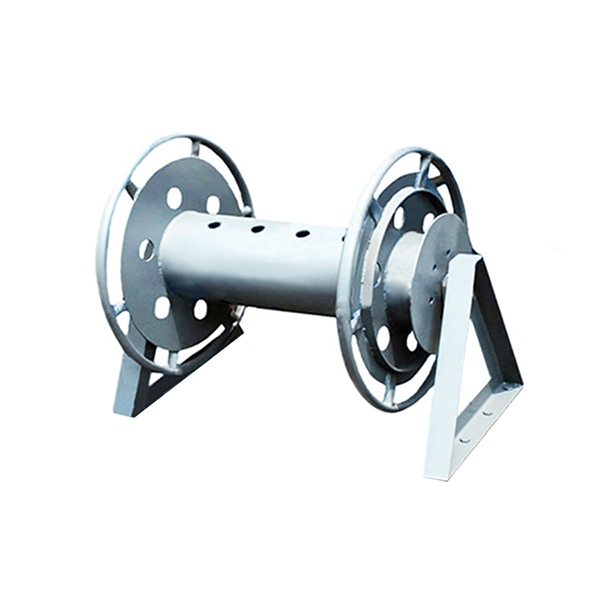 Introduction:
There are three types of cable reels specified in the CB 875-78 standard, A-type cable reel with current loop, B-type handle-type cable reel, and C-type hand-wheeled cable reel. The products we manufacture will strictly comply with the standards. The cable reel and the base can be connected by bolts or by welding.
The surface of the marine mooring fiber rope reel should be smooth and free of defects such as pits, burrs, sharp corners and cracks.
We can also provide many types of marine equipments. If you want more informations about our products, please contact us by sending an email or make us a phone call.
Drawings of CB 875-78 Mooring Shore Cable Reel Type A: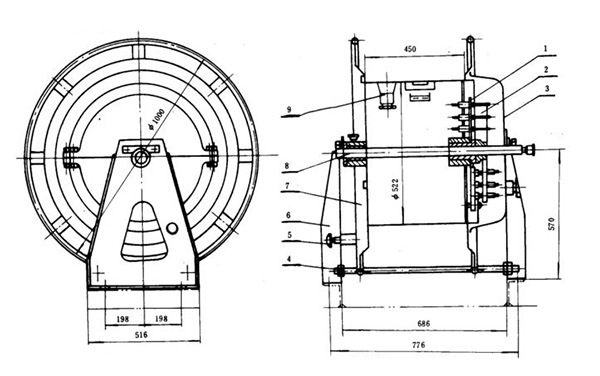 Drawings and Parameters of CB 875-78 Mooring Shore Cable Reel Type B: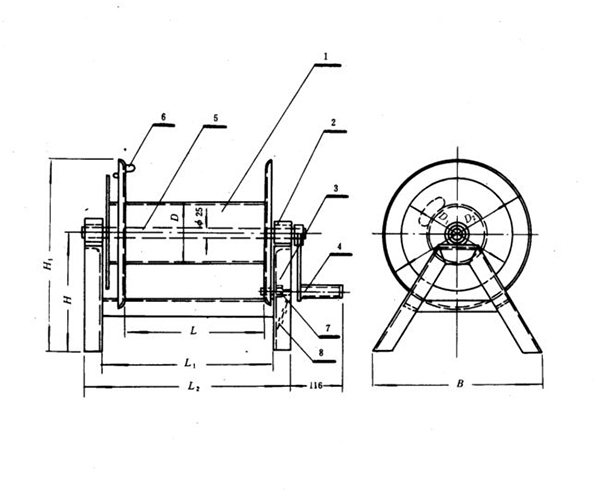 Model

Cable

Dia.

(mm)

D

(mm)

D1

(mm)

D2

(mm)

L

(mm)

L1

(mm)

L2

(mm)

H

(mm)

H1

(mm)

B

(mm)

Weight

(kg)

B16

12.7~16

150

300

400

380

437

517

250

450

350

25

B22

20.3~22

150

320

550

490

559

639

329

604

450

30.5
Drawings and Parameters of CB 875-78 Mooring Shore Cable Reel Type C: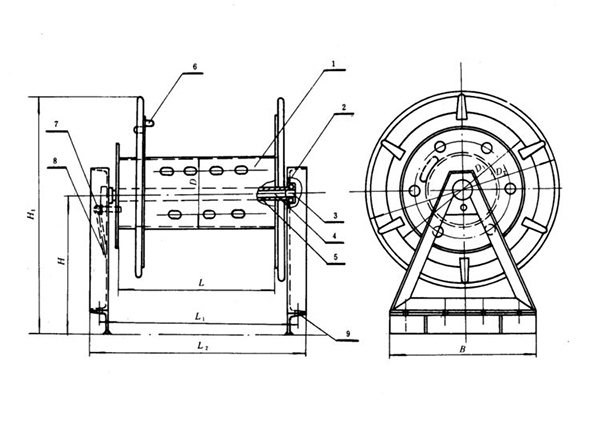 Model

Cable

Dia.

(mm)

D

(mm)

D1

(mm)

D2

(mm)

L

(mm)

L1

(mm)

L2

(mm)

H

(mm)

H1

(mm)

B

(mm)

Weight

(kg)

C36

28~36

300

680

860

809

951

1017

555

985

700

130

C44

38~44

350

840

1020

924

1066

1132

625

1135

750

194